Welcome to Jørn's Homepage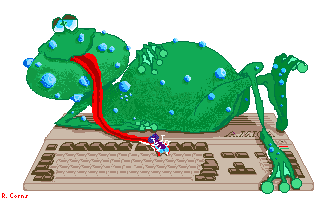 These pages look good in ANY browser...

Interests and activities:

Music and entertainment:

Usefull web-sites:

News in Norwegian:

Misc norwegian web-sites:


Here is some more information about me.


I also have some good(?) jokes, if you like to read them. Most of them are in Norwegian, but there is a few in English too.


In my spare time (which spare time?), when I don't run or exercise on one of my bicycles and spend the time with kids, I write computer programs. On of my programs is Velocipede

, a training log program for cyclists, runners, skiers and swimmers.


Want to read more about the world's first bicycle lift? The bicycle lift "Trampe" was designed to help the cyclists up steep hills.


Since I have been working as a system manager for years, I have made a few rules & definitions, so that the users understand how things is.


I got a few things for sale, if you're interrested.



---
Last updated: November 28th, 2013
By the way, I don't like people who cut & paste from my pages!